ABOUT BIRCH
BIRCH is a local property maintenance company for commercial, retail, industrial and Homeowner Associations. Based in St Paul, we're no strangers to the neighborhood. Since 1978, BIRCH has been offering expert year-round property services to those in the Twin Cities and surrounding area. Specifically, BIRCH offers Lawn, tree care, irrigation services, landscaping and snow removal.
We're looking to fill the following positions as soon as we can.
Current Job Openings
Grounds Maintenance
Lawn, Shrub, & Weed Detail Foreman | Job Description | Apply Now
Lawn, Shrub, & Weed Detail Crew Member | Job Description | Apply Now
Irrigation
Assistant Technician | Job Description | Apply Now
Landscape
Crew Member | Job Description | Apply Now
Tree Care
Tree Climber | Job Description | Apply Now
Plant Health Care
Lawn Technician | Job Description | Apply Now
Tree Technician | Job Description | Apply Now
The Work
There is a shared value amongst the BIRCH team. We are not afraid of getting dirty and working with our hands. It's in our blood. All most all of us have been in the green industry for many years. We take pride in working outside. Some days are a challenge. But on days where it's long, hot, hard or freezing we always have a deep sense of accomplishment for a job well done. We call it grit.
The Values We Value
Honesty and Openness : Be truthful. Have integrity. Be generous, and be a good neighbour. Let your actions reflect how you would serve a family member - with friendliness, a desire to go above and beyond, and care for their unique needs.

Professionalism: We got to where we are with hard work. All our experts became experts because of hard work. When we show up for our clients, we want them to see our professionalism, expertise and work ethic. Always go the extra mile.

Accountability: Be humble. Be responsible. As a business we don't just answer to our bottom line, we answer to you, our customer. This business was founded by a resident of the Twin Cities, we serve the community, and we're accountable to you.

Competitiveness: We're not just here for a quick buck, we're here for a job well done. We're experts at what we do. We want to deliver the best service to our clients.
Grounded And Growing
We're 41 years old. But don't let our age fool you, we're still growing. At BIRCH, it's our passion to grow and develop our team. Our entire team is continually focused on growing, because we know that no one is perfect.
The Perks Of Working At BIRCH
Paid time off or personal time off (PTO): BIRCH provides you a bank of hours you can take off when you're sick, or when you just need a break.

Benefits: BIRCH provides TYPE benefits

Collaborative Team: We hire great people: people that work hard, care and are experts. Working in a collaborative team with people like invested experts means you're always growing.

Competitive Pay: BIRCH pays you market rate for your work.

Respect: Working at BIRCH places you with your peers. Doing a good job and living out our values, we believe, is cause for respect.

New equipment: Part of doing a job well done involves pairing your expertise with our tools. SPECIFICS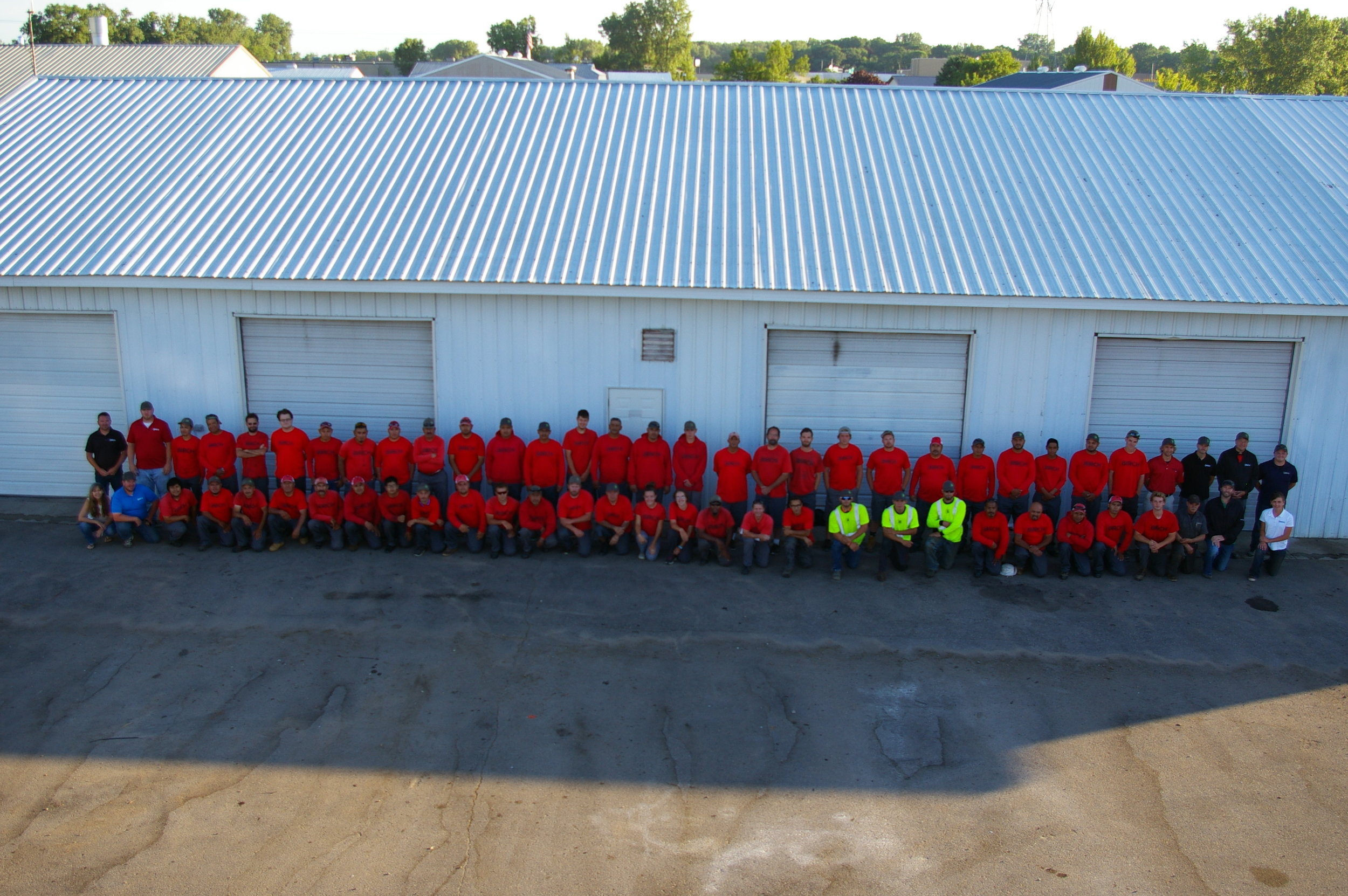 Awesome. Fill out an application and we'll be in touch.